WebAIM Celebrates 20 Years
Join us as we celebrate 20 years of WebAIM!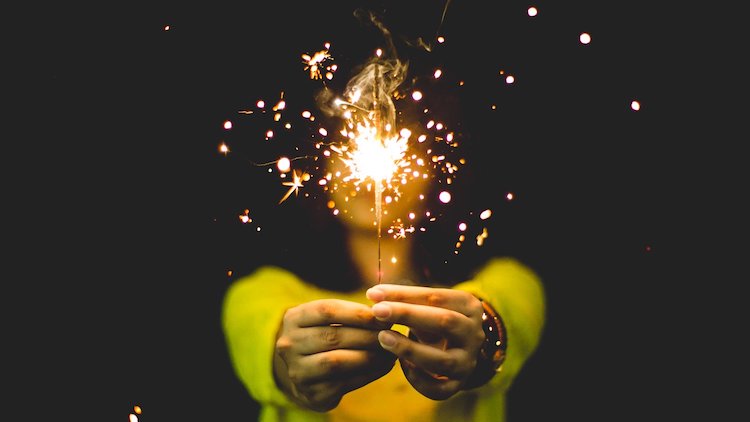 We are so very proud to have spent two decades working with you in our shared goal of web accessibility. In celebration, we will launch a full year of activities and giving back to the community we hold so dear.
In 2020 we will have a renewed focus on resources and engagement in our communities. We will be giving our workhorse website a little love by updating our articles and resources. We will also offer special promotions across our trainings and our products and will recognize the work of others as we celebrate the amazing people that are part of this journey.
The year 2020 gives us interesting metaphors for our time in this field. We have all heard that "hindsight is 20/20". We will take this year to reflect on challenges and accomplishments from the past and on what we could have done differently had we known then what we know now. We have also heard of having "20/20 vision", meaning perfect vision. We will reflect on best practices in the field for optimal accessibility.
WebAIM's Origin Story
I'm going to start off by sharing a "20/20 vision" tale of how WebAIM began. The WebAIM origin story reminds me of 2 important things in our field – to listen to others and to use your voice.
In late Fall of 1997 I was presenting a poster at a professional meeting of the University Centers for Excellence in Developmental Disability. Our center at Utah State University was one of only 5 of these state-specific groups that had launched a website by 1997 – the very early days of the Web. During the exhibit a gentleman named Michael came up to our poster to discuss it. Michael was blind, and asked if our website was accessible to him? Oblivious to what that question meant, I told him I was sure he could get our content. My inability to process the question, let alone answer with surety, struck like an arrow. What followed was a personal discovery of web accessibility and a realization that if those like me with careers in disability fields were unaware of web accessibility, why would those outside disability know any better? I was most struck with the fact that web developers of the day stood little chance of knowing that they could so fundamentally impact the lives of others. How was accessibility ever going to change? It seemed such an insurmountable problem during this transition to a fully digital age.
Now, quite a bit had already happened on web accessibility before 1997. WCAG 1.0 was in development. But nobody I knew had ever heard of web accessibility. Nobody at my institution, Utah State University, had ever heard about it. Nobody within my disability professional circles had ever heard about it. But now that I had heard, I had to do something about it. The takeaway from this story, was that had I not listened to Michael, really heard what he was asking, WebAIM would not be here today. It's vital that we never stop listening to those who have disabilities.
The next part of the story involved me talking about web accessibility everywhere I went. People who know me are giggling now, acknowledging what a loud and irksome person I can be about this topic. I evangelized web accessibility on campus, in national disability meetings, in public forums and private meetings with the feds. This involved me using my voice and not being quiet. To this day, I believe that my pesky nature was one reason the US Department of Education said "yes" in 1999 to a 4-year grant that would develop training resources for web developers in education. The project was titled "Keeping Web Accessibility In Mind", or WebAIM.
The rest, as they say, is history. Here we are today, 20 years later, having worked in nearly every sector of society on both a national and international stage. This would not have happened if I had not listened and if I had not used my voice.
Share Your Thoughts
We at WebAIM would feel honored to hear from you on social media sharing your thoughts on the past 20 years of web accessibility. Use the #WebAIM20th tag to share your "hindsight is 20/20" or "20/20 vision" thoughts or stories. If you just have something to share with us, or you would like to share a humorous tale that involves us, we'd love that too.
So, let us begin 2020 with our community in celebration of WebAIM's 20th year!