With more experiences beginning on a digital format, hotels and restaurants must ensure their services are accessible to all.
Tim Springer, CEO, Level Access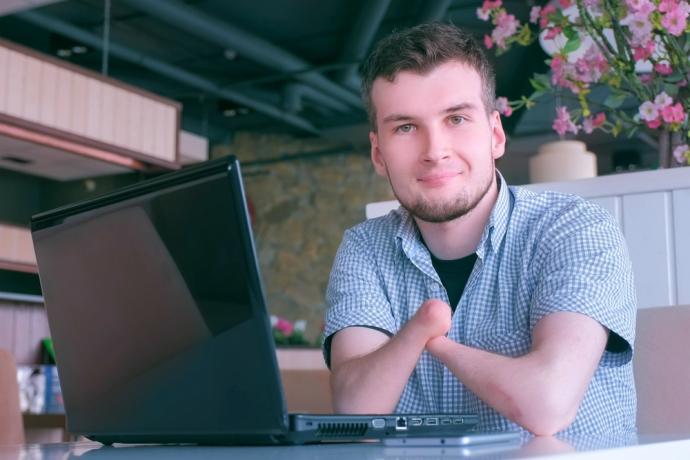 The pandemic accelerated a change that has been long in coming: Consumers' dining and travel experiences now begin online. Whether they are booking a room or making a reservation for dinner, today's consumers are inclined to use a website or mobile app versus making a phone call or an in-person request.  Coupled with the meteoric rise of online food delivery, this has forced an acceleration of the digitalization of the restaurant industry, and now accommodation services are following suit. A recent survey of executives in the global travel and hospitality industry shows that roughly half of respondents stated that "new technology to better serve customers and/or suppliers" is a business priority.
This, however, requires that all customers be provided with high-quality online experiences.  Without a thoughtful approach, travelers and diners with disabilities encounter many obstacles when planning, booking, and embarking on an experience – whether for business or pleasure. Some of these are small inconveniences that have minor effects on the consumer. Others make hotels' and restaurants' digital experiences impossible to navigate without help. Some examples include:
Contactless kiosks and mobile check-in applications at restaurants and hotels. These reduce the odds of Covid exposure and streamline monotonous customer experiences. They don't, however, provide for zooming and screen reading support needed by people with visual impairments.

When virtual calendars that are not compatible with voice recognition software for patrons trying to book a restaurant reservation online, customers with severe arthritis are unable to schedule dining times in advance.

Travelers with dyslexia will struggle to access critical information about bargains, departure dates, etc. when a travel agency uses color schemes and fonts solely focused on aesthetics without consideration of functional use.
Laws such as the Americans with Disabilities Act and Air Carrier Access Act protect the rights of people with disabilities to access dining and travel experiences. Those laws are now routinely applied to access needs through websites and mobile apps.  While the hospitality industry has made major leaps in supporting this access there is still room for growth.
To start, we must define the solution. Digital accessibility refers to the ability of users with disabilities to effectively use any technology. In the hospitability industry this commonly relates to web sites and applications, mobile apps, and kiosks directly used by patrons. Digital accessibility ensures that these systems are built in a way that they can readily be used by people with disabilities. This includes ensuring they properly interact with commonly used assistive technologies, such as:
Screen readers, braille keypads or screen magnification software so users who are blind or low vision can read content.

Voice recognition software that helps those with mobile impairments (including arthritis) navigate the web and type using only their voice.

Head pointers and switch devices that allow those with more limited movement to navigate without using their hands or a traditional mouse.
By some estimates, one in five people has a disability that affects their daily life. Having equal access to technology has a profound, enabling effect for people with disabilities. Many hospitality businesses have attempted to create more accessible solutions for their customers, typically by purchasing a quick fix overlay solution. Unfortunately, these products fail to provide equivalent access and act as a magnet for plaintiff attorneys filing hefty compliance lawsuits. Furthermore, they open up valid accusations of violating a businesses' privacy requirements forcing the disclosure and escrow of sensitive PII.
There is no "quick fix" for accessibility.  Like other compliance domains such as information security, only a structured approach in the form of technology, third party validation and training can ensure consumers have access to sites and devices. Web accessibility services from experts that have disabilities themselves help companies achieve compliance beyond a simple quick fix. Below are the most common ways to invest in digital accessibility that provide real support for access:
Audit Services
The first step is an in-depth audit of a systems. This carefully measures an organization's current level of accessibility compliance. These reports are then used to improve system compliance and help protect organizations against legal action.
Expert Support
Unless you're an accessibility expert, you'll have questions about the best ways to address issues and validate that those issues are resolved correctly. Expert support provides on-demand guidance, testing, and support for legal inquiries as your team or vendor implements changes to systems. This allows a hotel or restaurant to focus on their business, creating great experiences for patrons, and not worry about the technical details of digital accessibility.
Tailored Training
Most organizations will need to develop some limited, internal capacity to handle day-to-day accessibility issues. They know they'll need some training but don't know what that looks like. Tailored training takes the needs of a specific organization into account and provides solutions such as on-site classroom instruction, small group instruction, coding side-by-side with an organization's developers, web-based and interactive instruction for delivery of training that makes sense in the context of that organization.
Document Remediation
Many standards require that electronic documents be accessible to individuals with disabilities. A document remediation service helps organizations quickly and easily bring online documents into compliance with current standards.
The global pandemic has caused significant changes in our society that will likely persist for a long time – including the proliferation of digital-first experiences. "Too good to be true" add-ons like overlays only make the problem worse. Comprehensive solutions are required to ensure an equitable society. Whether dining in or out, or traveling versus staying at home, all people should have the same level of access to the information and services they want and need.
ABOUT THE AUTHOR
Tim Springer is the founder and CEO of Level Access a leading digital accessibility firm.  Tim founded Level Access with the vision of creating a world where all digital systems are accessible to people with disabilities. For over two decades Level Access has provided digital accessibility compliance solutions for corporations, government agencies and leading educational institutions. As CEO of Level Access, he is dedicated to ensuring technology not only meet regulatory standards but supports real world use by individuals with disabilities.